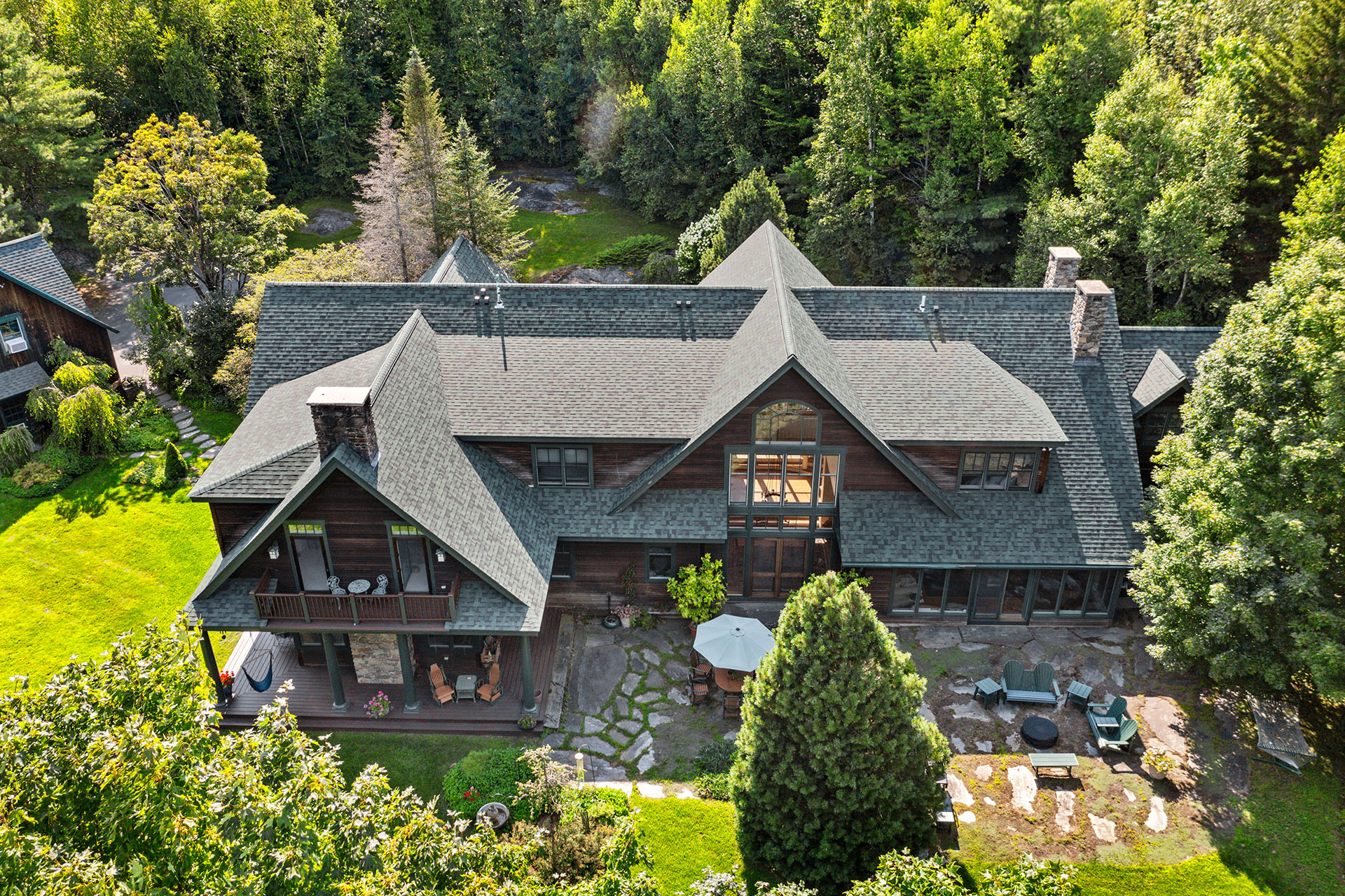 Mountain House
Red Road Farm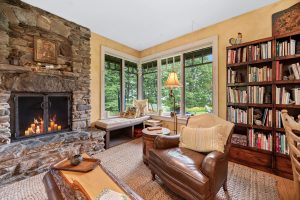 Embrace the legacy of Red Road Farm, an estate of unparalleled significance in Vermont. A harmonious blend of the farm's expansive grounds and the enchanting "Mountain House," this extraordinary offering is destined to grace the market maybe only once in a lifetime. Explore the expanse of this 196-acre haven—a sanctuary where harmonious coexistence with nature becomes a way of life, a retreat on the mountain that promises to reawaken your senses and nourish your soul. Referred to as "The Good Red Road" a term used by many Native American tribal communities to represent those walking the road of balance, living right, and in harmony with nature. This energy-filled mountain retreat, situated a mere 9 miles from the renowned town of Stowe, VT, possesses the innate ability to refresh the mind, body, and spirit.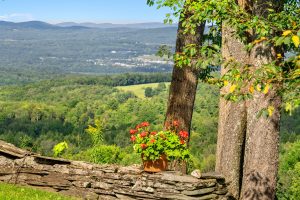 The heart of this sanctuary is the Mountain House, an architectural gem perched at the pinnacle of the estate, accessible via a private drive that winds its way through the landscape and ancient apple orchard. Designed with both entertainment and global hospitality in mind, the Mountain House features a captivating open kitchen and family room. Anchored by a magnificent stone fireplace, this space becomes the nexus where loved ones gather to cook, converse, and relish the fruits of their culinary endeavors. The adjoining grand dining room, adorned with cathedral ceilings, sets the stage for communal feasts and great times.
Stepping from the dining room, you'll encounter a commodious living room adorned with an inviting gas fireplace. Its doors unfold onto a stone terrace that spills into panoramic vistas—nature's own masterpiece. Within this sanctuary, gatherings around the fire and the melodies of the piano weave a tapestry of memories destined to span a lifetime.
Venture further to discover an inviting office space, complete with its own gas fireplace, and an enclosed screen porch that beckons one to engage in conversations and contemplation, a space designed to embrace the summer breeze and autumn's whispers.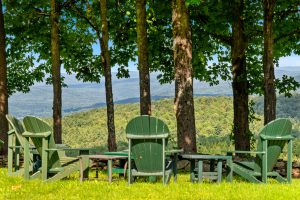 Continuing down the hallway of the main level, you'll encounter a spacious Media Room—a haven designed for assembling with cherished family and friends. Here, the joy of shared moments and the thrill of cinematic experiences await, creating an atmosphere of togetherness and enjoyment.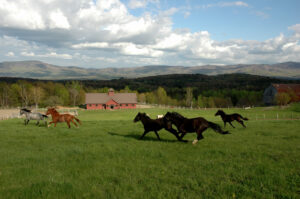 A journey up the grand staircase reveals the guest suite wing—two bedrooms connected by a bath, providing a private enclave for visitors. The owner's suites encompass a primary bedroom adorned with a fireplace, a balcony that extends an invitation to bask in the surroundings, an adjoining office, and a spa-like bath. An additional en-suite bedroom completes this realm of comfort.
For those enamored with equestrian pursuits, a 6-stall horse barn stands as a testament to dedication. Enveloping a bunkhouse that fosters camaraderie and relaxation, this space transforms into a hub for casual gatherings and congeniality. It also serves as a gateway to traverse the labyrinthine trails that crisscross the estate.
In an era marked by diminishing quality assets and elusive personal spaces, this experience transcends comparison. Red Road Farm is more than a mere estate; it's a symphony of nature, architecture, and purpose—a once-in-a-lifetime odyssey that defies description.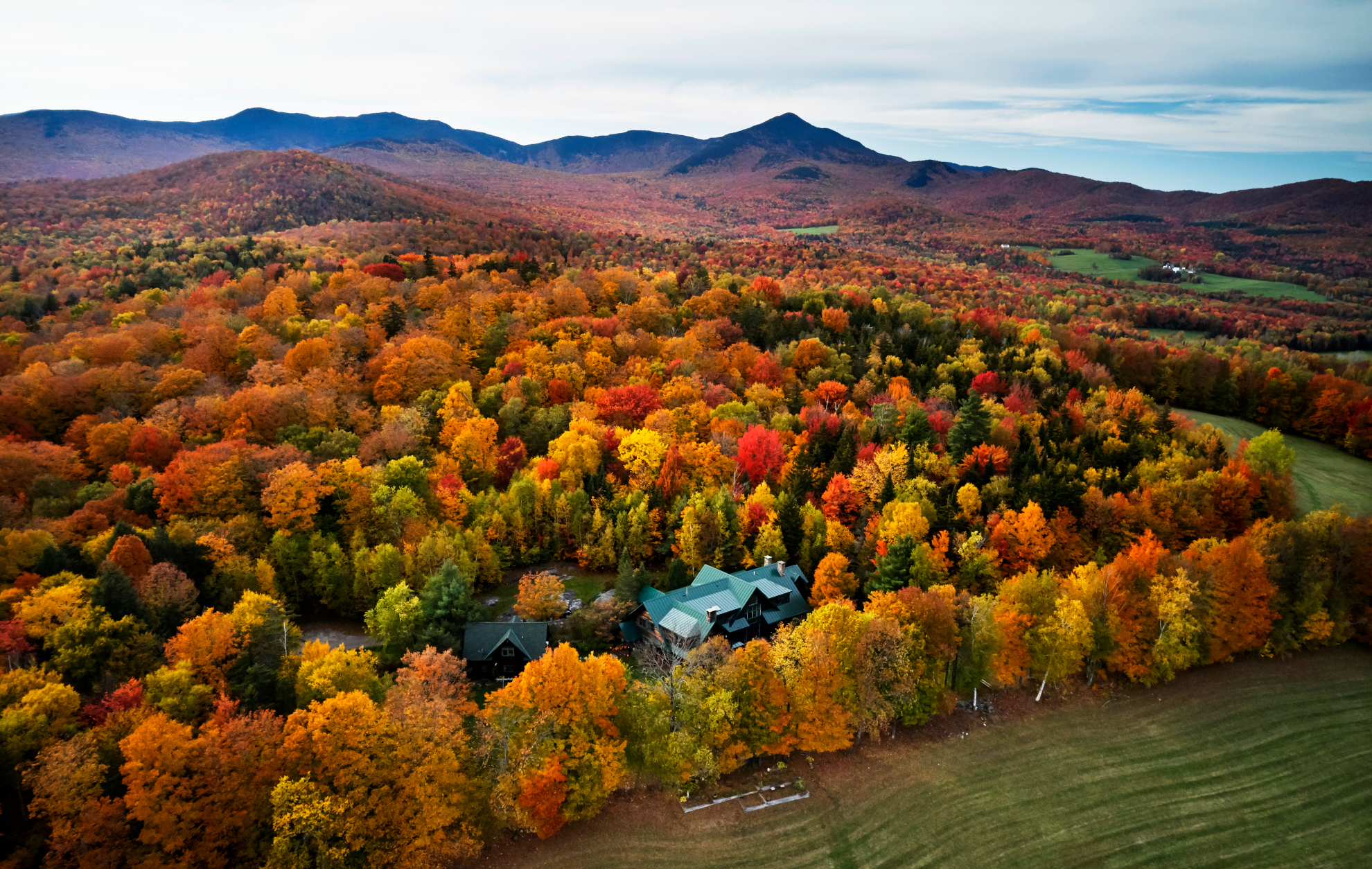 Listing Information
2218 Cole Hill Road | Morristown VT
$20,000,000
4 Bedrooms | 6 Baths | 196.95 Acres | 6,878 Sq. Feet
Listing Agent: Pall Spera & Joni Gaines
Listing Company: Pall Spera Company Realtors-Stowe